Distance between Two Points Calculator
Use our below online distance between two points calculator for finding the distance between the two points of a graph.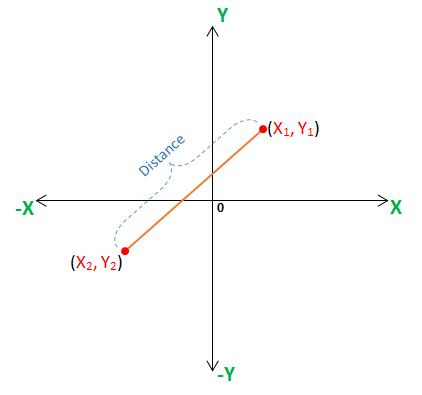 We can find the distance between two points with the help of this below formula:

Enter the x and y coordinates in the below calculator and click calculate to get the answer with steps.
---
Latest Calculator Release
---
Average Acceleration Calculator
Average acceleration is the object's change in speed for a specific given time period. ...
---
When an object falls into the ground due to planet's own gravitational force is known a...
---
Torque is nothing but a rotational force. In other words, the amount of force applied t...
---
Average force can be explained as the amount of force exerted by the body moving at giv...
---
Angular Displacement Calculator
Angular displacement is the angle at which an object moves on a circular path. It is de...
---