English to Arabic Numerals Converter
Arabic numerals are basically derived from Hind-Arabic numerical system. The writing and pronunciation of these numerals differ greatly from that of English numerical system. Here is the list of Arabic numerals from zero to ten and the way to pronounce them.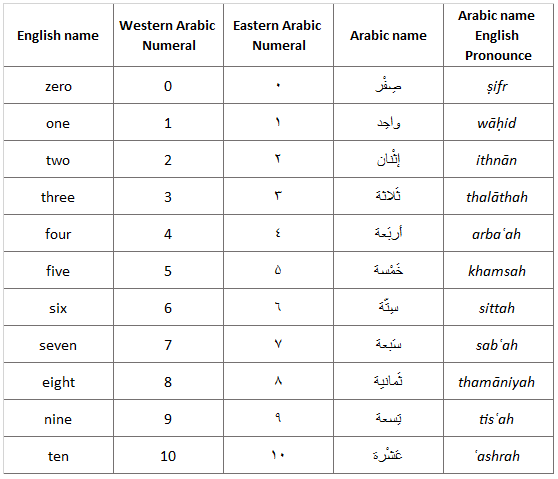 Use the converter below to convert any numbers into Arabic numericals.
---
Latest Calculator Release
---
Friction is caused when two objects move over each other. Hence, a resistance get creat...
---
Kinematic Equations Calculator
In physics, kinematic equations are set of equations which are used for predicting the unk...
---
Asset growth is very useful to check the growth rate of an asset after certain period. ...
---
Real GDP is used for measuring the GDP with inflation included. This is the final GDP v...
---
GDP deflator can be explained as a price index which is used for measuring the inflatio...
---